CEST Summer School 2022: Cultural Exchange and Heritage, 11-22 July 2022, University of Vienna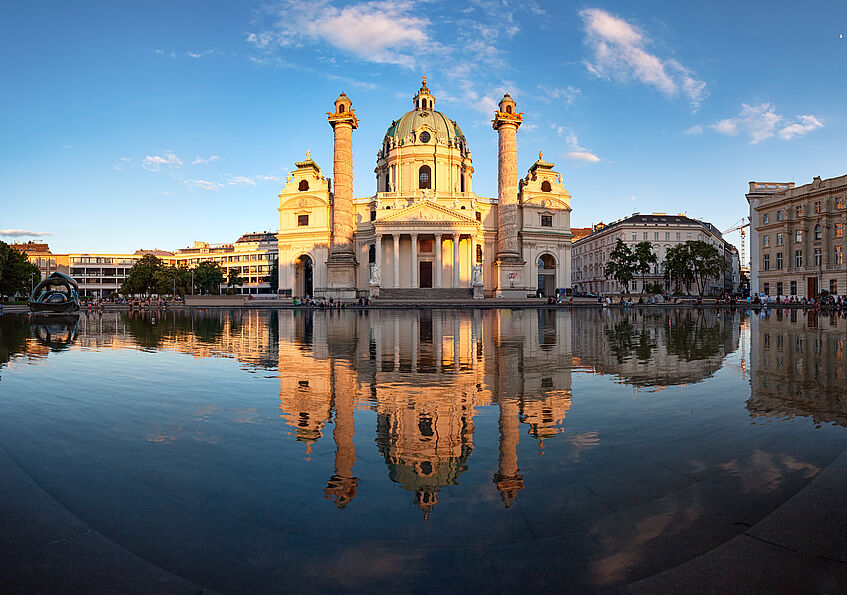 Call for Applications
The Summer School Cultural Exchange and Heritage is a two-week-long program at the University of Vienna. Part of the Consortium for European Symposia on Turkey (CEST), it is designed to support participants' individual research projects, provide training in specific research areas, encourage the participants to present their work in a transdisciplinary framework, and enhance their career-building skills such as academic writing and grant writing.
The theme of the Summer School, which will be held in Vienna, is Cultural Exchange and Heritage. Vienna is an ideal place to think about methods and theories related to cultural exchange and heritage. The city is full of places, sites, objects that illustrate the complex and entangled history with the Ottoman Empire that goes back to the 16th century and which up to the present plays an important role in the "Erinnerungskultur" ("collective memory") of the Austrians. Generally, this legacy is often labelled and remembered as "Turkish". However, this rich cultural heritage is the result of a much more complex configuration and included the agency of diverse groups than the label "Turk" suggests. Ottomans of different ethnic and religious backgrounds, such as Apostolic or Catholic Armenians, Orthodox Greeks or Sephardic Jews, are gathered under this term.
The residential summer school – through a program of lectures, workshops and cultural visits – will offer participants the opportunity to explore the concepts of "cultural exchange" and "cultural heritage", to discuss them with internationally renowned scholars. In addition to the theoretical aspects, concrete places of cultural exchange and cultural heritage will be visited with experts.
| | | | |
| --- | --- | --- | --- |
| Lectures on theory and methods | Presentation and discussions | Workshops | Excursions with experts |
| Readings and discussions | Presenting ongoing work | Writing/Publication | Museums |
| Exercises | Meeting and discussion with local PhD candidates | Third party funding proposals | Archives, Institutions |
The second CEST Summer School will be held from 11 July to 22 July 2022. It includes lectures, readings, exercises, excursions and social exchange with instructors and members of CEST. Participants will have the opportunity to present and discuss their own work, receive feedback, as well as to revise, and expand it.
Participants are expected to attend and actively participate in all events during the two-week period. While the first week is dedicated to research methodologies in the field of cultural exchange and heritage, the second week develops the participants' individual research and career-building skills. Successful participants will receive a certificate from CEST.
The CEST Summer School is open to graduate students (enrolled in advanced MA and PhD programs) and early career scholars (within four years of receiving their PhD) in Turkey and Europe whose research interest is relevant to cultural exchange and heritage in the context of Turkey.
The teaching language is English. All participants must be proficient in English on an academic level.
Application process
Applicants should submit a CV, proof of IELTS level 7 or comparable English language proficiency, and a statement of no more than 1,000 words describing their current work and why attending the summer school with the given theme would be beneficial for their work and career. The statement should include the applicant's key research question(s) and information about data/empirical material, methodology and expected/preliminary findings.
Please send your applications in one single pdf document titled "name_surname_brief project title" by the deadline February 25, 2022 to cestgraduateschool2022@univie.ac.at
Incomplete applications will not be accepted.
Funding
Selected participants will be invited by mid-March. There is no application fee, intra-European travel and accommodation as well as lunches will be covered. Please do not hesitate to contact us via cestgraduateschool2022@univie.ac.at with any questions you may have.
Call for applications Summer School 2022 (http://cest-turkey.org)
Important dates
Call for applications released: 18 January 2022
Deadline for submission: 25 February 2022
Decisions announced: 15 March 2022
Summer School: 11-22 July 2022
What is CEST?
The Consortium for European Symposia on Turkey (CEST) works to advance research on Turkey and provide opportunities for early career scholars and graduate students in Turkey and Europe by organizing academic events and promoting the exchange of ideas and networking among scholars.
CEST is delighted to announce its second Summer School. Starting in 2021, CEST will offer a series of summer programs to support graduate students and postdoctoral scholars pursuing research related to Turkey in the humanities and the social sciences introducing them to critical research methodologies and networking skills.
Organizers
Yavuz Köse, CEST Member, Chair of Ottoman and Turkish Studies, University of Vienna
Julia Fröhlich, PhD-Candidate, Ottoman and Turkish Studies, University of Vienna
CEST Members
Kerem Öktem, CEST Chair, Professor, Department of Linguistics and Comparative Cultural Studies,
Ca' Foscari University of Venice
Paul T Levin, CEST Director, Director, Stockholm University Institute for Turkish Studies
Jenny White, CEST Vice Director, Professor Emerita, Stockholm University Institute for Turkish Studies
Lea Nocera, CEST Member, Professor, University of Naples 'L'Orientale'
Kader Konuk, CEST Member, Professor, Institute for Turkish Studies, University of Duisburg-Essen
Elise Massicard, CEST Member, Research Professor, CNRS/CERI Sciences Po